London Global Acute & General Medicine MRCP Programme For Pakistani Doctors (Local & Overseas) 
A brief overview of London Global Acute & General Medicine MRCP Programme For Pakistani Doctors (Local & Overseas) from our Director - Dr Ash (Consultant Emergency Medicine, Acute Medicine & Geriatric Medicine NHS UK)

About London Clinical Courses:
London Clinical Courses ( LCC) is the leading Emergency Medicine course provider in UK.
LCC  was established in 2013 with an intention to help  International Medical Graduates and non trainee doctors of UK and abroad to get familiar with UK exam and training systems.
Here it's important to mention that most doctors who attended our courses were non trainee doctors of UK or overseas doctors who never worked in UK, most were from KSA , UAE , Qatar, Pakistan and India. 
We are connected  with 1000s Non Trainee doctors  therefore we are fully aware of challenges and weakness they have to overcome, we know they have no one to train them, no one supervises or guide them and no one takes their ownership, they struggle to progress in their career, Considering all these hardships and challenges what a non trainee doctor faces, Dr Ash and his team LCC has designed this unique programme mainly for non trainee doctors.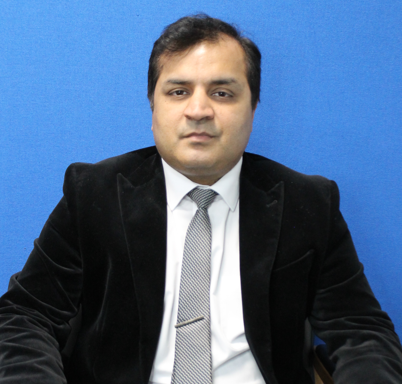 About The Programme Director.
Dr Ashfaque Sorathia (Dr Ash) is among the few leading EM consultants in the UK who has taught and trained over 1000 EM physicians in the UK, he is a very passionate EM physician with a vast academic and teaching background, he is actively involved in teaching MRCEM, FRCEM and EBEEM Courses. He is the director of London Clinical Courses and a Founder of Pakistan Emergency Medicine Association.
Dr Ash has worked at Leading NHS UK hospital trusts, including Barts London NHS, The Royal London Hospital, Guys and St Thomas Hospital London, Queen Hospital London, and Newham Hospital London.
He has conducted numerous teaching sessions in UAE, Dubai, Saudi Arabia, Egypt, and Brussels Belgium.

What is London Global Acute & General Medicine MRCP Programme - Unique Project First of its Kind"
This programme is an intellectual asset of Dr Ash and is unique in many ways, no country, no institute, organization, or hospital has ever tried anything like this before. it's addressing the needs of non-trainee doctors who are the major workforce for any hospital, this programme is specifically designed to provide necessary skills and knowledge to those doctors who are not signed up with any national or international training programme, so that they can progress further in their career and step up as specialists or consultants. 
Aim of this programme is to break all the barriers and directly supervised them, train them and help them progress further under the leadership of UK qualified NHS consultants. 
It's ideal for those doctors who wish to do post graduations, but their family or personal circumstances didn't allow them to join the National Training programme or they were unable to move abroad due to launguage or financial barriers.
This programme will be conducted live online from UK, its flexible, interactive, instructor led and has onsite face to face component as well, this programme will be conducted by senior NHS UK physicians who are currently working in as specialist and consultant in UK


Programme Outcomes:
a) Full MRCP: This programme will provide comprehensive guidance and preparation for all parts of MRCP exam. With the help of this programme we will make sure all our candidates are fully prepared and ready to get full MRCP by the end of  2years.  
b) 50 Medical Procedures  
This  programme includes thorough teaching of 50 medical procedures with full hands-on practice on mannequins which no other institute, hospital or organization teaches in such a short time.  
List of 50 Medical Procedures Is given below.  
c) 240 hours of teaching in 2 years . 
Candidates registered in this programme will get 240 hours of teaching which will cover entire Royal College Of Physicians Curriculum designed for core medical trainees in UK 
d) Signed log book 
(Core EM Competencies) with CME award of240 credits points.  
e) CREST Form Foundation Competencies signed Off  
F) Comprehensive teaching on more than 200 Medical Conditions by senior NHS consultants 

Scope of MRCP:
MRCP is world recognized qualification in the field of Medicine, it is considered as one of the highest qualifications iwhich can be converted into FRCP without taking further exams, its widely accepted as specialist qualification in most Parts of the world including, Pakistan, India, KSA, UAE and UK. 

 

Having Full MRCP in hand will open the whole world of Medicine for doctors, they will be welcome to work in NHS UK as a registrar even without doing IELTS or OET and later on can be step up as consultant if have appropriate experience.

 

With full MRCP and all competencies signed off through this program candidate can apply for higher specialty training in Uk in the field of their interest.

 
Note: full MRCP is the fundamental requirement for candidates to apply for higher specialty training in UK, without MRCP, foundation and core competencies doctors are not eligible to apply for higher specialty training in UK 
How this programme will be delivered?
This course is flexible 60% on-line and 40% on-site face to face in a form of full day workshops which will be conducted in Pakistan , Dubai and London.   

 

Online lectures will be one hour long twice a week, all lectures will be delivered by senior NHS EM physicians who are currently working at UK best hospitals and have vast experience of teaching MRCP. 
Programme Duration: 2 Years
Induction Date; 25/09/2022 
Start Date; 01/10/2022 
Lectures Schedule: 1 hour lecture on Sat and Sunday Starting from 01/10/2022 
Lecture Timings: 12:00 –13:00 UK Time (16:00 to 17:00 PK Time) 

How this programme will be useful? 
a) It will improve your Medical Knowledge and diagnostic skills. 
b) You no longer have to study on your own, we will design your study pattern and supervise you throughout you MRCP Journey. 
c) We Will teach you 50 medical procedures on mannequins with full hands-on practice, which no other course has ever done it before  
d) All our teaching sessions will be based on RCP curriculum and guidelines which will enable you to compete for ST4 higher specialty training in UK. 
e) This course is not just MRCP preparation, its much more than that, you get  
1) 240 hours of learning  
2) Comprehensive teaching on more than 200 Medical Conditions. 
3) full MRCP preparation  
4) Foundation Competencies CREST form signed off 
5) Comprehensive teaching on 50 most common medical procedures with hands on practice. 
6) It will be the best utilization of your time while you are gathering yourself socially and financially. 
Eligibility & Fee Structure:
Must Have Valid License to practice Medicine in respective country  

Must Have Completed House Job 

Must be working in a Clinical Settings which offers wide exposure to variety of Medical Conditions with adequate senior support. Candidate must be working above Foundation /House officer level, preferably registrar, Middle Grade, Specialist Doctor.

 

Doctors working as independent GPs are not eligible for this programme.

 
This programme is open for Pakistani Doctors (Local & Overseas)
Total Fee For a 2 Year Programme= £2400
FEE Structure:  
£100/Month: For Pakistani Doctors Working in Pakistan 
£200/month: For Pakistani Doctors Working Overseas 
What Candidates Get? 
240 Hours of live interactive teaching in 2 years 
LCC 2 Days MRCP 1Course worth £499 ( Free) 
LCC 2 Days MRCP 2 Course worth £499 ( Free) 
LCC 3 Days MRCP PACES Courses worth £800 ( Free) 
LCC 2 DAYS 50 Medical Procedure Workshop worth £500 ( free) 
So, in total, Candidates registered in this program will get free £2300 LCC Courses on top of more than 200 hours of live teaching from UK. 


List of Medical Procedures which will be taught hands-on by senior NHS Consultants on mannequins with full supervision. DOPs will be signed confirming that candidate has performed these procedures in controlled/simulated environment. 
1) Airway Manoeuvres 
2) Use of Basic airway adjuncts ( OPG/NPG) 
3) Use of Bag Valve mask and basic ventilation 
4) Use of Advance Airways I Gel, LMA 
5) Endo Tracheal Intubation 
7) Removal of foreign body from upper airway 
8) Abdominal Thrust to remove airway foreign body in Adults 
9) Electrical DC Cardioversion 
10) Tension Pneumothorax Needle Decompression 
11) Aspiration Pneumothorax 
12) Sildenger Chest drain 
13) I/V cannulation 
14) Venupuncture 
15) Arterial Blood Gases 
16) Insertion of Arterial Line 
17) Obtaining Intraosseus access 
18) Valsalva 
19) Modified Valsalva Manouvre 
20) Chemical Cardio Version 
21) Fundoscopy ( Done) 
22) Otoscopy ( Done) 
23Urethral Catheterization 
24) CVS ( SVT Chemical Cardioversion 
25) VT chemical Cardioversion 
26) Digital globe massage 
27) Lumbar Puncture 
28) Asictic Tap  
29) Ascitic Drain 
30) Ultrasound Scan of Aorta 
31) Ultrasound FAST Scan for Free fluid 
32) Echo in Life Support  
33) Transcutaneous pacing 
34) Pericardiocentesis 
35) femoral stab 
36) Respiratory Examination  
37) CVS Examination 
38) Neuro Examination  
39) Abdominal Examination  
40)) Thyroid Examination  
41) Cerebellar Examination  
42) 2-7th Cranial nerve Examination 
43) 8th to 12th Cranial Nerve Examination  
44) Examination of Hand (Joint Deformities) 
45) Neuroexam upper limb 
46) Neuroexam lower limb 
47) PVD peripheral vascular disease examination  
48) Diabetic Foot Examination 
49) Visual field and 2nd Cranial nerve 
50) Diplopia Examiantion 
Common Medical  Conditions which will be taught during 2 years course  
Cardio-Respiratory Arrest  
Shocked Patient  
Unconscious Patient  
Anaphylaxis  
'Abdominal Pain  
Acute Back Pain  
Acute kidney injury and chronic kidney disease 
Blackout / Collapse  
Breathlessness 
Chest Pain 
Confusion, Acute / Delirium  
Cough  
Diarrhoea  
Falls 
Fever  
Fits / Seizure  
Haematemesis & Melaena 
Headache  
Jaundice  
Limb Pain & Swelling  
Management of Patients Requiring Palliative and End of Life Care 
Palpitations  
Poisoning 
Rash 
Vomiting and Nausea  
Weakness and Paralysis 
Other Important Presentations 
Abdominal Mass / Hepatosplenomegaly  
Abdominal Swelling & Constipation  
Abnormal Sensation (Paraesthesia and Numbness)
Aggressive / Disturbed Behaviour  
Alcohol and Substance Dependence 
Anxiety / Panic disorder  
Bruising and spontaneous bleeding  
Dyspepsia  
Dysuria  
Genital Discharge and Ulceration 
Haematuria 
Haemoptysis 
Head Injury  
Hoarseness and Stridor 
Hypothermia 
Immobility 
Incidental Findings  
Involuntary Movements 
Joint Swelling 
Lymphadenopathy 
Loin Pain 
Medical Problems/Complications Following Surgical Procedures
Medical Problems in Pregnancy 
Memory Loss (Progressive)  
Micturition Difficulties  
Neck Pain  
Physical Symptoms in Absence of organic Disease  
Polydipsia  
Polyuria  
Pruritus  
Rectal Bleeding  
Skin and Mouth Ulcers  
Speech Disturbance  
Suicidal Ideation  
Swallowing Difficulties  
Syncope & Pre-syncope Visual Disturbance (diplopia, visual field deficit, reduced acuity) 
Weight Loss  
Allergy . 
Oncology  
Palliative Care and End of Life Care. 
Cardiology  
Clinical Genetics 
Clinical Pharmacology 
Dermatology  
Endocrinology and Diabetes . 
Gastroenterology and Hepatology 
Haematology . 
Immunology. 
Infectious Diseases 
Geriatric Medicine 
Musculoskeletal 
Neurology  
Psychiatry 
Renal Medicine 
Respiratory Medicine  
Investigation Competencies . 
Procedural Competencies for CMT