A brief overview of London Global EM Programme For House Officers of Pakistan from our Director - Dr Ash (Consultant Emergency Medicine, Acute Medicine & Geriatric Medicine NHS UK)
Introduction
London Clinical Courses ( LCC) is the leading Emergency Medicine course provider in UK.
LCC  was established in 2013 with an intention to help  International Medical Graduates and non trainee doctors of UK and abroad to get familiar with UK exam and training systems.
We proudly claim that we have trained more than 5000 IMGs in UK out of them more than 700 doctors were EM physicians who passed MRCEM exam after attending our courses, our exam success rate is consistently higher than 80% , We have conducted 25 MRCEM OSCE courses and 4 FRCEM final OSCE Courses, our Last (4th FRCEM Final OSCE course had 100% success rate) we published our result on our face book page with successful candidates. 
Here it's important to mention that most doctors who attended our courses were non trainee doctors of UK or overseas doctors who never worked in UK, most were from KSA , UAE , Qatar, Pakistan and India. 
We are the first Institute to conduct MRCEM FRCEM Courses in Medina during 2020, We have also conducted 6 MRCEM OSCE courses in Dubai with success rate of consistently more than 80%. 
We are connected  with 1000s Non Trainee doctors  therefore we are fully aware of challenges and weakness they have to overcome, we know they have no one to train them, no one supervises or guide them and no one takes their ownership, they struggle to progress in their career, Considering all these hardships and challenges what a non trainee doctor faces, Dr Ash and his team LCC has designed this unique programme mainly for non trainee doctors. Yes , It's London Global Emergency Medicine Programme.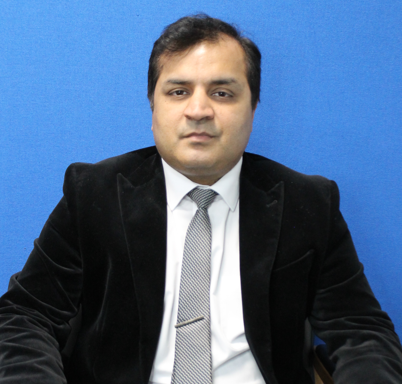 About The Director of London Global EM Programme.
Dr Ashfaque Sorathia (Dr Ash) is among the few leading EM consultants in the UK who has taught and trained over 1000 EM physicians in the UK, he is a very passionate EM physician with a vast academic and teaching background, he is actively involved in teaching MRCEM, FRCEM and EBEEM Courses. He is the director of London Clinical Courses and a Founder of Pakistan Emergency Medicine Association.
Dr Ash has worked at Leading NHS UK hospital trusts, including Barts London NHS, The Royal London Hospital, Guys and St Thomas Hospital London, Queen Hospital London, and Newham Hospital London.
He has conducted numerous teaching sessions in UAE, Dubai, Saudi Arabia, Egypt, and Brussels Belgium.
He is the pioneer of MRCEM /FRCEM courses In Dubai and Medina.
All he wants now is to change Emergency Medicine across the world.
About The Emergency Medicine Foundation Programme
Emergency Medicine Foundation Programme for House Officers Of Pakistan .
After successful launch of London Global EM programme ( MRCEM) for Pakistan, We are pleased to share that we are now moving one step further..
We believe House Officers are the key role player in patient safety and care , they are independent clinicians and it's important we invest our time and resources in improving their knowledge and skills, let's own them, train them, supervise them and bring best out of them.
This programme is purely for house officers, no matter which specialty they work in, this EM foundation programme will equipped them with all necessary skills to deal with any emergency medical situation they come across.
It's first of its kind programme which will be directly addressing the needs of house officers.
How this course will be delivered?
Programme Duration: 1 year
Teaching hours: 120 Hours in 1 Year
Programme Delivery:
60% ( 60 Hours ) online
40% ( 40 hours) on-site practical
Online : 2 lectures per week one hour each
All lectures will be live, interactive and will be recorded so candidates can access them anytime flexibly.
Practical Face To Face Session:
40 hours of practical face to face sessions will be conducted in a form workshop, we will be conducting 4 days practical workshop in Karachi , Lahore And Islamabad , In Which we will teach 100 Emergency Medicine procedures 
Eligibility
You must be working as a house officer or starting house job by August 2022 or about to finish house job but happy to take clinical job as MO/RMO immediately after completing your house job.
Place of Work: Any Hospital, Any Speciality, this Programme doesn't require you to leave your place of work, we will turn your place of work into place of education.
Fee Structure
£50/month if paying in UK account Or 10,000 PKR/month if paying in Pakistan account.
Programme Outcomes
A) Candidate will learn practical approach to deal 100 Emergency Medicine Conditions, which included Medical, Surgical , trauma , ENT/Opth Gynae and Obs.
B) Candidates will learn 100 Emergency Medicine Procedures with supervised hands on practice teaching sessions.
All teachings will be done by UK qualified consultants
C) At the end of programme candidates will get UK foundation competencies signed off certificate , this will save their 1 year and they will not be required to work as FY2 in UK or get these competencies signed off in UK, they can directly apply for core training.
D) Last but not the least , Candidates successfully completing this programme will directly be offered a place in our London Global EM programme for MRCEM MRCP and MRCPCH next year, here it's important to mention that we are expecting more than 5000 applications for MRCEM programme next year.
So, If you are a House Officer in Pakistan or about to start House Job latest by August 2022 than this programme is for you.
Apply now: visit our website www.londongem.uk
Note: we aim to reply all candidates within 2 weeks of application , if you don't receive reply from us than please contact us at [email protected]
List of 100 Emergency Medicine Procedures which will be taught by senior NHS EM consultants on mannequins with full supervision and hands on practice. DOPs will be signed confirming that candidate has performed these procedures in controlled/simulated environment. 
Day 1 - 100 EM Procedures
1) Airway Manoeuvres
2) Use of Basic airway adjuncts ( OPG/NPG)
3) Use of Bag Valve mask and basic ventilation
4) Use of Advance Airways I Gel, LMA
5) Endo Tracheal Intubation
6) Surgical Airway Cricothyroidotomy/ Tracheostomy
7) Removal of foreign body from upper airway
8) Abdominal Thrust to remove airway foreign body in Adults
9) Needle Cricothyroidotomy
10) Surgical Cricothyroidotomy
11) Percutaneous Tracheostomy
12) Neck Immobilization and Intubation
13) Open surgical chest drain
14) Eletrical DC Cardiovesion
15) Tension Pneumothorax Needle Decompression
16) Aspiration Pneumothorax
17) Sildenger Chest drain
18) I/V cannulation
19) Venupuncture
20) Arterial Blood Gases
21) Insertion of Arterial Line
22) Obtaining Intraosseus access
23) Valsalva
24) Modified Valsalva Manouvre
25) Chemical Cardio Version
Day 2 - 100 EM Procedures
26) Cervical spine immobilization and protection
27) Log Roll
28) Shoulder Dislocation and Manipulation Technique (one)
29) Elbow Dislocation and Manipulation Technique      
30) Reduction and manipulation of Distal Radius Fracture (Colles Fracture)
31)Reduction and Management Phalangeal Dislocation
32)Application of slings Collar and cuff slings , Broad arm slings
33)Application of below elbow back slab/PoP( Sling POP)
34)Use of various splints in hand/ finger Neighbour strapping
35) Application of Sager/Donnoway/Thomas Splint ( need)
36) Fundoscopy ( Done)
37) Otoscopy ( Done)
38) How to Check Eye PH ( PH strip)
39) Eye Irrigation in Chemical injuries to eye ( Morgan lense)
40) Removal of Foreign body from eye and application of Eye patch
41) Management of Anterior Epistaxis , Anterior Nasal Packing
42) Use of Rhinopad to control Anterior and post Epistaxis ( Rapid Rhino)
43) Cauterization for Anterior Epistaxis ( Silver Nitrite Sticks)
44) Removal of Foreign body from Ear ( Mosquito Forceps)
45) Removal of Foreign Body from Nose ( Nasal Probe)
46) Technique and Principles of Quinsy Drainage ( Orange/Gray cannula)
47) Incision and Drainage of Abscess ( Scalpal and wound pack)
48) Drainage of Subungal hematoma 
49) Nail bed injuries à Repair and Rimplantation
50) Wound Closure/Suturing
Day 3 - 100 EM Procedures
51) Urethral Catheterization
52) Bimanual PV Examination
53) Cuscos Spaculum Examination
54) High Vaginal Swab /Cervical Sampling /Pap Smear
55) Removal Of Foreign Body from Vagina ( lost tampon/Condom removal) on mannequin.
56) P/R and Prostate Examination on Manneqquin
57) Breast Examination on Mannequin
58) CVS ( SVT Chemical Cardioversion
59) VT chemical Cardioversion
60) Ankle Relocation
61) wound suture flap
62) ring removal with silk thread and soap
63 64)BLS Paeds
65)Primary Survey
66) Secondary survey
67) patellar relocation
68) Above knee back slab
69) Ulnar gutter splint
70) Scaphoid cast
71) procedure sedation
72) safe transfer
73) removal of patient from scoop
74) Safe transfer from bed to bed ( Pat slide)
75) Intubation in patient with head and neck trauma BLS Adult
DAY 4 - 100 EM Procedures
76) Removal of helmet in Head injured patient
77) femoral stab
78) FAST scan
79) aorta scan
80) echo in life support
81) Dental Block ( Dental Syringe)
82) Volar Slab
83) Transcutaneous pacing
84) Pericardiocentesis
85) Radial Head Sublaxation
86) fish hook removal
87) Lumbar Puncture
88) Suprapubic bladder 
89) Priapism Management
90) Digital globe massage
91) How to apply thumb spica cast
92) Antenatal examination of Full-term pregnant lady in ER
93) Laryngoscopy
94) Foreign Body helminch manouver
95) FB back blows
96) FB Abdominal thrust
97) TMJ Dislocation /Relocation
98) Intramuscular Injections
99) deroofing of Burns blisters
100) fasciotomy